Keith Homemade Cakes | Gallery
HOW TO ORDER A BIRTHDAY SPONGE
1. Select the size of the cake (below are suggested adult serving sizes).
7'' Round  6-8 serves
7'' Square 10-12 serves
9'' Round 12-14 serves
9'' Square 15-18 serves
11'' Round 20-25 serves
11'' Square 25-35 serves
14'' Square 40-50 serves
2. Choose between vanilla sponge or chocolate sponge. Our birthday sponges come with fresh cream layers.
3. Choose a colour of the icing to go on top.
4. Choose between chocolate flakes, almond flakes or 100s & 1000s to cover the sides of the cake (other options available upon request).
5. Have a message written on top of the cake.
Example shown; 7'' Round, Vanilla Sponge, Pink icing, 100s&1000s Sides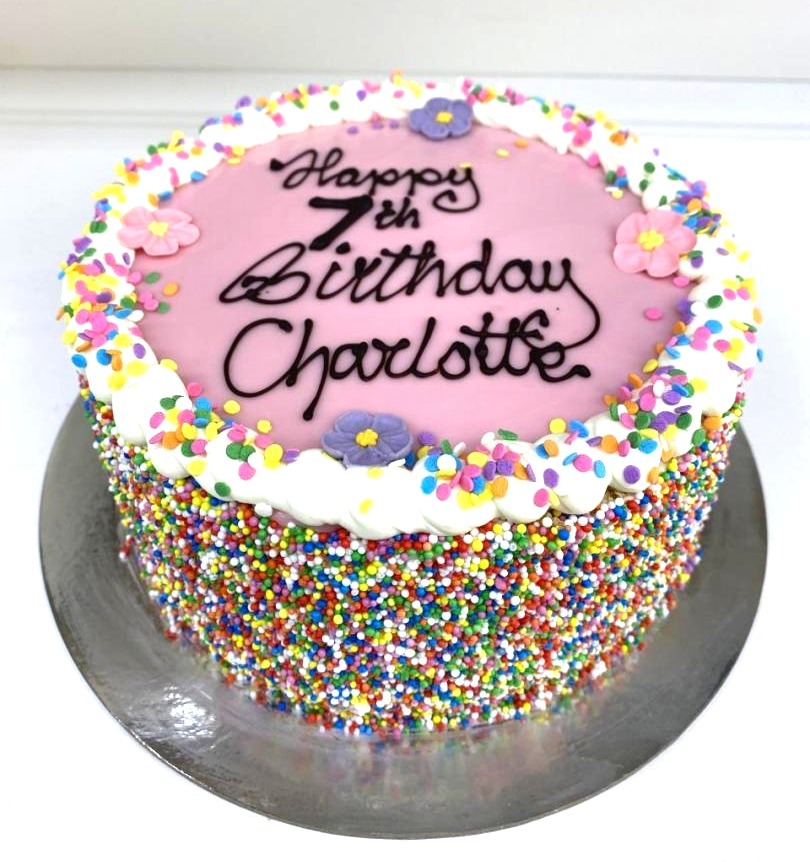 Discover our unique
and savoury spectrum of pastries…